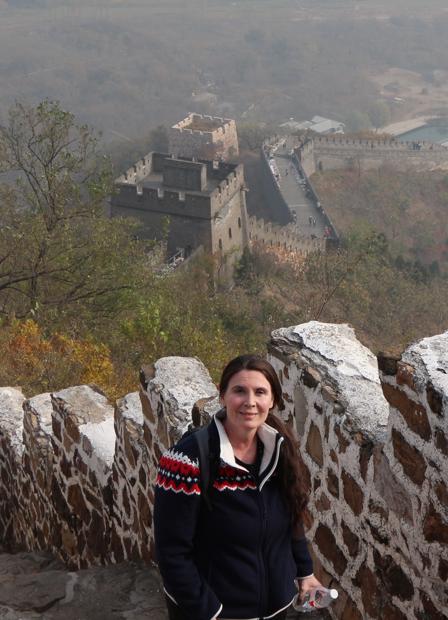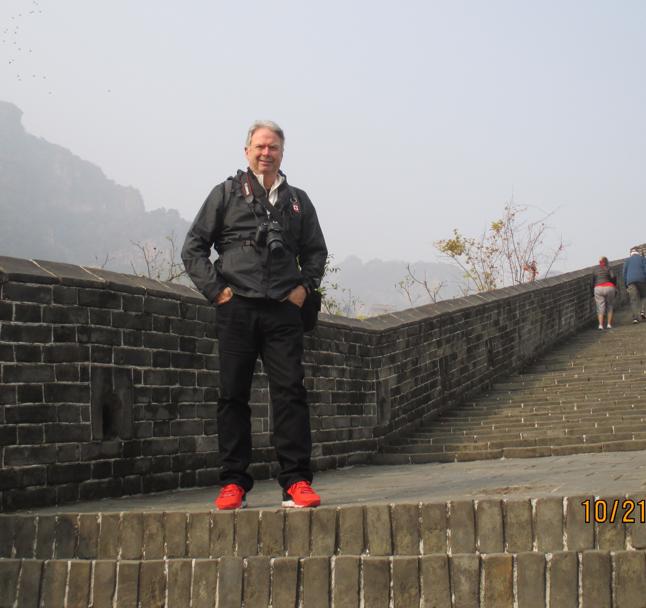 Bio Deb: Hello Everyone – My name is Deborah and I am a co-owner with my husband and best friend Mark.  I would like to welcome you to our quaint little tea shop located in the Granville Island Public Market.  We are extremely lucky to be in this wonderful market as it has provided us with the opportunity to import tea from all parts of the world and then serve customers from other parts of the world.  We can provide tea for your enjoyment in our store and on-line.  Over the years, we have been so fortunate in meeting customers from everywhere.  We have made acquaintances and wonderful friendships with so many people – tea is not only for drinking – it is a great way to connect and socialize with others.  We have also had so many terrific people that often were our customers and later became part of our working "tea family".  In the very early days, we had a couple of customers who defined customer service in our store, as "customers serving other customers". This service, of course, was in our original shop.  Our team/co-workers have been the face of our company and we thank each and everyone who has ever been part of our business.

 I enjoy every aspect of tea – the fragrance/aromatherapy when I open the tea tins and bags that come from the plantations.  I especially enjoy the ritual of drinking tea with Mark in the afternoon – we especially like it with cookies or some type of tea cake.  I have only had half a cup of coffee in my lifetime at a coffee plantation we visited in Guatemala.  Tea is quite another story; I have had too many to count.  The great thing about drinking tea is it makes me feel healthy, energized and at the same time provides me with a feeling of coziness.
Bio Mark: Deb and I work, play (except hockey), and travel together. We are that couple that enjoy each other's company. We built an airplane and flew it together, yes Deb riveted parts (we have video). We sail and fix our boat together. But it was Deb who was the inspiration for starting our tea shop and making it what it is today. My participation in the early days was doing magic for kids, keeping fathers busy while mothers poured over our selection and staying away from the cash register (long story), to be honest many fathers were knee deep in selecting teas too, but I love to tell tall tales! One of Deb's big jobs was apologizing for my off beat sense of humour, if I had a nickel for every time Deb said "he is only joking". It was surprising we even made any money in the early days as we were so busy trying to make sure our customers were happy, we forgot to ask our customers to pay for their tea, not joking. So many customers had to run back and say "Hey we forgot to pay". Our teashop has really been a special place for so many people over the years. We still might need to write that book we promised ourselves.
Deb Favorites:
-Everything in our store except Genmaicha and Chamomile, I will drink them just not my favs!
-Current favorite, Toffee Popcorn and Chocolate Black mixed, with a strong black tea as a base and steamed milk.
-I really like making new blends all the time and being creative.
Mark Favorities:
-Assam, Malty Breakfast, Keyhung (all with milk)
-Darjeeling, any 1st and 2nd flush (all without milk)
-Ceylon, Strathspey (fine cut), any high mountain (bop) (with milk)
-Oolong, love light oolongs but not on an empty stomach, sometimes makes me feel dizzy?
-Blends, Irish Breakfast
-Flavoured tea, none except one! Granville Island Blend (a customer accidentally mixed some teas at home and came back and said "it's pretty good", I adjusted it a bit and really liked it), which was odd because I do not care for flavoured teas but this one was the exception, Deb said "that's crazy" and named it Granville Island Blend".