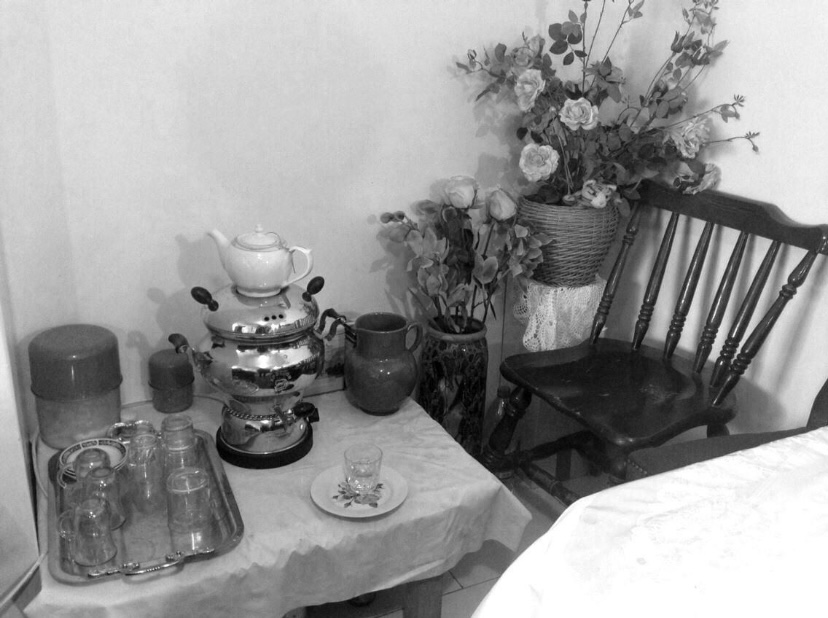 My beloved grandma's little tea corner!
Bio: Hi there! My name is Sara. I have degrees in animation and visual communications and have been working at the Granville Island Tea Company over the past three years. Tea gives me the opportunity to sit or stand with people and connect with them deeply while shortly.  
"Where there's tea there's hope", as Arthur Wing Pinero said, or I would say "while there is a teapot there is hope".
Favorites:
- Black estate: Black Pearl, Gingia
- Flavored black: Cream Irish Breakfast, Peach
- Oolong: Iron Goddess, Milk Oolong
- Green: Long Island Strawberry wellness tea
- Iced: Blend of Peppermint, Lavender and Goji Berry Oolong 
- Chai: Half sweet chocolate Masala Chai with cayenne pepper
- Tea Latte: Barley tea latte with a touch of honey